Investing in Costa Blanca Real Estate: 5 Compelling Reasons to Make the Move
Investing in Costa Blanca Real Estate: 5 Compelling Reasons to Make the Move
Are you considering a lucrative investment opportunity in the picturesque landscapes of Spain? Look no further than the captivating Costa Blanca. Discover the myriad benefits that come with owning property in this sun-kissed paradise. This article delves into the undeniable advantages of investing in Costa Blanca real estate, shedding light on why this region stands out as a prime investment destination.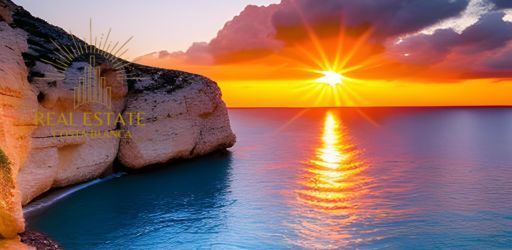 A breathtaking sunset view of the Costa Blanca coastline.
1. Unveiling the Profits of Property Investment
It's a universally acknowledged truth that real estate investment can yield substantial profits. If you possess the financial means, embracing property investment by acquiring an apartment or house is a smart financial move. And don't let geographical boundaries confine your investment horizons; the Costa Blanca beckons with its golden opportunities. Delve into the following sections to uncover the multitude of reasons why this investment venture is both wise and rewarding.
2. The Spanish Property Market: A Haven for Investment
Spain's real estate market is currently a fertile ground for investment, and the Costa Blanca holds a prominent position within it. The region offers an array of enticing prospects that magnetize investors from around the globe. Moreover, navigating the local real estate market is made hassle-free with the assistance of specialized agencies like Real Estate Costa Blanca. Attorneys and experts adept in local laws and regulations ensure your investment journey progresses seamlessly.
3. Embrace the Coastal Charms of Costa Blanca
Picture yourself investing in the Costa Blanca—a place where the concept of an eternal vacation becomes reality. The allure of this coastal haven is undeniable, rendering each day feel like a cherished holiday. The prospect of owning a property here opens up the avenue to experience warm climates and stunning vistas all year round.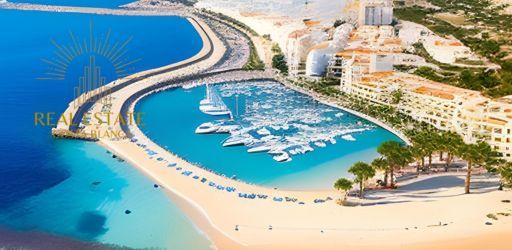 A stunning view of a pristine beach on the Costa Blanca.
4. Your Holiday Home Away From Home
Imagine spending your holidays in the embrace of a cozy home, nestled in a sun-soaked paradise. This possibility becomes attainable with Costa Blanca real estate. By periodically renting your property and enjoying it during your own vacations, you strike a harmonious balance between investment and leisure.
5. The Allure of Costa Blanca: A Dream Destination
Spain has long captivated wanderlust-stricken hearts, and the Costa Blanca epitomizes its enchanting appeal. This destination caters to all desires, from sunbathing on pristine beaches to exploring captivating towns. The Mediterranean's azure bays and awe-inspiring landscapes await, inviting even the most discerning travelers to indulge.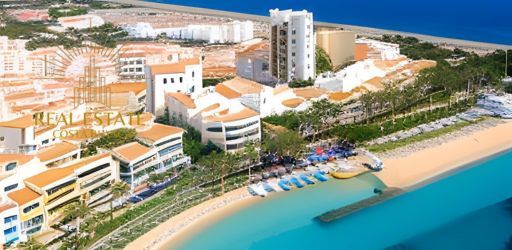 A charming town nestled along the Costa Blanca coastline.
6. A Tourist Haven: Uninterrupted Returns
Thanks to its enviable location and year-round favorable climate, the Costa Blanca enjoys a steady influx of tourists. This boon translates to consistent rental opportunities for your property, ensuring a reliable source of income. Whether it's summer or winter, the appeal of Costa Blanca remains unceasing.
Seize the Opportunity: Your Costa Blanca Investment Awaits
In conclusion, the Costa Blanca offers a blueprint for lucrative real estate investments. If your aspirations involve acquiring a house or apartment in Spain, look no further than "Real Estates Costa Blanca." Our expert team is committed to matching your dreams with the ideal property and guiding you through the intricate procedures. Contact us today and embark on a journey toward securing your piece of paradise on the Costa Blanca. Your investment success story begins here.